Media & Public Commentary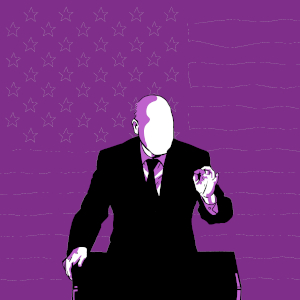 While many academics view public commentary as lacking 'rigor,' I view interactions with the public through media and public events as an essential part of my remit as an educator. The world is complex and dynamic; both organizations and individuals desperately need subject matter experts to help make the world navigable. I can speak on a wide range of topics, including the impact of Political, Economic, Social, Technological, and Climate (PESTC) change on business, blockchain/crypto/metaverse/Web3, heartland politics (born and raised in small town Indiana & Iowa), and Japan (as a long-term expatriate & fluent Japanese speaker).



Media Mentions

Fast Company, "Think Crypto Winter was Bad? The SEC's Insider-Trading Fight Could Collapse the Entire Market" by Sam Becker, Jan. 31, 2023.

Business.org, "Simple Solutions: Should Your Business Invest in Blockchain?" by Alexander Kerai, Apr. 20, 2022.

Fortune, "How to get a crash course on crypto without enrolling in a degree program," by Sam Becker, Sept. 15, 2021.

Fortune, "How MBA programs are adapting to 'huge' interest in cryptocurrencies," by Sam Becker, July 23, 2021.

U.S. News & World Report, "How VR Enhances the Business School Experience: Simulated 3D environments and tech tools are preparing MBA students for the future," by Linda Childers, Mar. 28, 2019.

Financial IQ, U.S. Bank, "5 tips for a successful joint venture," by Kerby Meyers, Jan. 4, 2021.

Business Insider, "The defining difference between Japanese and American work cultures can be boiled down to a word without a direct English translation," by Shana Lebowitz, Feb. 15, 2018.

PIX11 News at 5 (WPIX) with Narmeen Choudhury, "Israel/Palestine-related boycotts," July 25, 2014.

Mint Press News, "Botched Execution in Arizona: A Shot in the Arm for Debate on Capital Punishment," by Frederick Reese, July 28, 2014.

Political Junkies with Alyona Minkovski on HuffPostLive, "Reaction to the Supreme Court," Apr. 8, 2014.

WKXL-AM 1450, Financial Spectrum with Bill Kearney, "Interview with Dr. Benjamin Cole," Mar. 12, 2012.

U.S. News & World Report, "What the Résumés of Top CEOs Have in Common," by Liz Wolgemuth, May 21, 2010.

WFUV-FM 90.7, Fordham Conversations with Robin Shannon, "Toyota's Recalls," Mar. 13, 2010.

RepChatter, "Toyota: The Road to Brand Reputation Recovery," Mar. 11, 2010.

CBS Evening News with Katie Couric, "Toyota Turmoil May Help Detroit," Feb. 3, 2010.