Héctor Lindo-Fuentes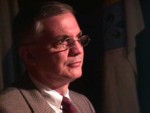 Professor of History and Latin American Studies. Ph.D. Chicago
Latin America, Central American economic history, history of education
Dr. Lindo-Fuentes has published books on the economic history of Central America, on education and on the politics of memory in El Salvador (see book section). He is currently working on Modernizing Minds in El Salvador. The 1968 Education Reform and the Road to Civil War  a book under contract with SUNY Press. He is member and past director of Fordham University's interdisciplinary program in Latin American and Latino Studies (http://www.fordham.edu/lalsi). At the undergraduate level he teaches core courses in Latin American history, as well as upper-level electives on Central America, the history of education in Latin America, and Latin America and the U.S.. At the graduate level he teaches "Latin America and the U.S.," "20th-Century Latin America," and "Education and the State in Latin America." He has taught courses at the University of Illinois at Urbana Champaign, the University of California at Santa Barbara, UCLA, Columbia University, and universities in El Salvador, Costa Rica and Nicaragua.
He is member and past president of the seven-member national commission for accreditation of higher education institutions of El Salvador and is a member of the Ford Foundation advisory group for the social sciences in Central America. He was president of the Board of Trustees of the Center for Regional Research of Mesoamerica (1998-2002) (http://www.cirma.net/).
Books in English

Weak Foundations. The Economy of El Salvador in the Nineteenth Century. Berkeley: University of California Press, 1990.

Choice, Outstanding Academic Book, 1991.

"A superb account of the transformations wrought on a small semi-closed society by integration into the world economy in the nineteenth century." Victor Bulmer-Thomas in Bulletin of Latin American Research.

"This study of the economic history of nineteenth-century El Salvador will be one of the few of many publications about the country during the last ten years which will endure as an original contribution to our understanding of its complex social and economic structure." David Browning in Journal of Latin American Studies.

Central America  1821‑1871: Liberalism Before Reform.  (Tuscaloosa, Alabama: Alabama University Press, 1995). Coauthored with Lowell Gudmundson.

"will probably become the standard by which all subsequent studies of nineteenth-century Central America are measured." Paul Dosal in Latin American Research Review.

"very important ... should undoubtedly provoke a new era in Central American historiography for the 19th century, one that might rival the best of what is being done elsewhere." Dario A. Euraque in Journal of Latin American Studies.

Remembering a Massacre in El Salvador: The Insurrection of 1932, Roque Dalton, and the Politics of Historical Memory

. (Albuquerque, NM: University of New Mexico Press, 2007). Coauthored with Erik Ching and

Rafael Lara-Martínez.


"This is an extremely well-written book on a provacative theme. As a detailed study in the reciprocal relationship of politics and memory, its interest transcends the specifics of the case." Leigh Binford in Hispanic American Historical Review.

Libros en Español

Historia de El Salvador. (San Salvador: Ministerio de Educación, 1994). Coedited with Knut Walter.

Comunidad, Participación y Escuelas en El Salvador. (San Salvador: FLACSO-Ministerio de Educación, 2001).

La Economía de El Salvador en el Siglo XIX. (San Salvador: Dirección de Publicaciones e Impresos, 2003).
Contact Information
Héctor Lindo-Fuentes, Fordham University
116 West 60th Street, Room 414C, New York, NY 10023
Phone: (212) 636 – 6365, E-Mail: lindo@fordham.edu